Do you Need Any Help?
Fill out our contact form, and we will contact you as soon as possible.
Automatic Number Plate Recognition
Number Plate Recognition Systems are used for public and traffic safety within the scope of recording transit routes of vehicles by state and police forces. In order to support tracking vehicles passing through and to reveal the crimes committed. On the other hand, it is one of the most effective systems used as an access control system in car parks, sites, facilities and campus entrances.
Number plate recognition systems are systems that are expected to operate successfully in all climatic and weather conditions with 7/24 video recording. a2-ANPR software is developed 100% in-house.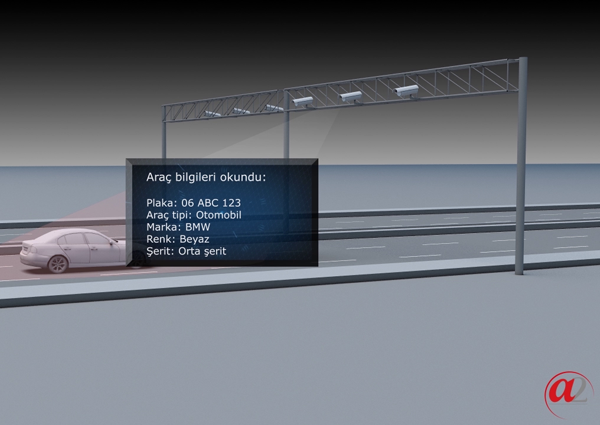 Why a2-ANPR?
a2-ANPR Number Plate Recognition Systems are preferred by tens of institutions thanks to their advanced features and flexible structure.
It has the characteristics of conducting necessary inquiries by working with full compliance and communication with the state and police systems. Vehicles without plates, lost, runaway and stolen can be detected. Besides, any detailed reporting requested can be provided with user-friendly interfaces and easy integration. a2-ANPR can recognise the visual features of vehicles, like Brand, Type and Color, with its advanced Artificial Intelligence functions.
High Accuracy Rates
a2-ANPR Plate Recognition Systems offer high-level accuracy with 95% detection and 95% reading rates.
Numerous Country Support
a2-ANPR products support over 100 countries licence plate syntax.
Automatic Number Plate Recognition