Do you Need Any Help?
Fill out our contact form, and we will contact you as soon as possible.
Central Management System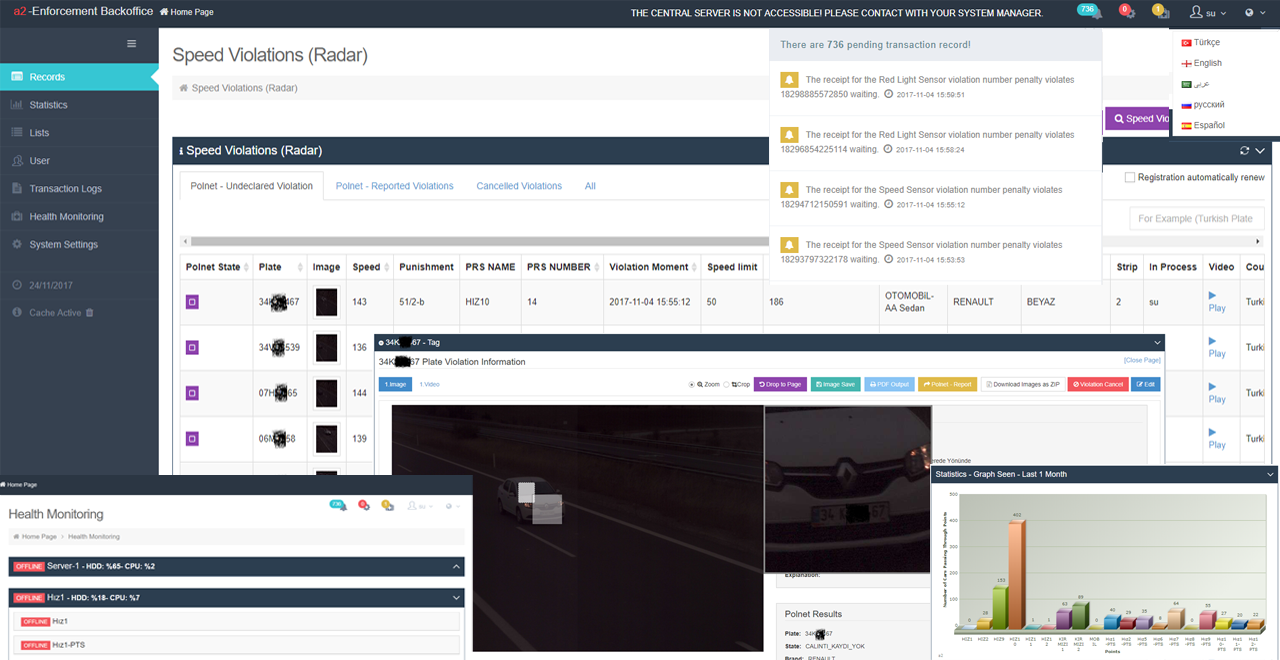 a2-Backoffice is designed to fulfil essential functions such as managing, monitoring and reporting of the produced results from a single centre with the scattered architectural infrastructure.
Thanks to its user-friendly interfaces and advanced infrastructure, it reduces the workload of operators, minimizes errors, speeds up the operational processes and increases the efficiency of the related systems.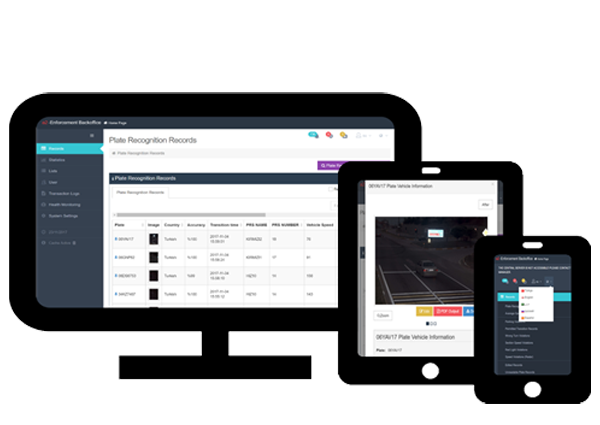 Why a2-Backoffice?
a2-Backoffice, with its flexible structure and powerful integration features, is a successful system preferred for single-point management of different systems in various usage areas.
It automates most of the violation assessment processes in Traffic Enforcement Systems. It verifies the detected violation records with cross-checks before presenting them on the interface. Since it reduces the human factor, it helps to prevent mistakes. Thanks to the a2-Backoffice, which can be integrated with many domestic and foreign violation detection systems, especially a2 Systems, the entire project can be managed from a single screen in the centre, even if different systems exist in the field. It increases the efficiency of operators and police officers.
Modular Structure
With its flexible infrastructure, a2-Backoffice can be shaped according to variable needs and can be easily integrated into different structures and systems.
Automated Processes
It not only speeds up your workflow with its automatic evaluation and cross-checks but also minimizes error rates.
It has high-security features; It keeps data security at a high level with its features such as multi-layered user authorizations, encrypted communication, hash-function that violation records are not changed.
Central Management System