The coronavirus has become an epidemic that profoundly affects our lives. Strict measures have been taken all over the world due to the speed of contamination and severe damage. One of the most basic precautions taken within the scope of coronavirus (Covid-19) is the use of masks.
With the decision taken by the competent authorities; people are required to wear masks in areas where people come together, such as workplaces, factories, bazaar, stores, shopping malls and supermarkets.
To the legal precautions to be successful, there must be an inspection mechanism. For this purpose, a2 Technology engineers have developed the a2-VCA Mask Detection System.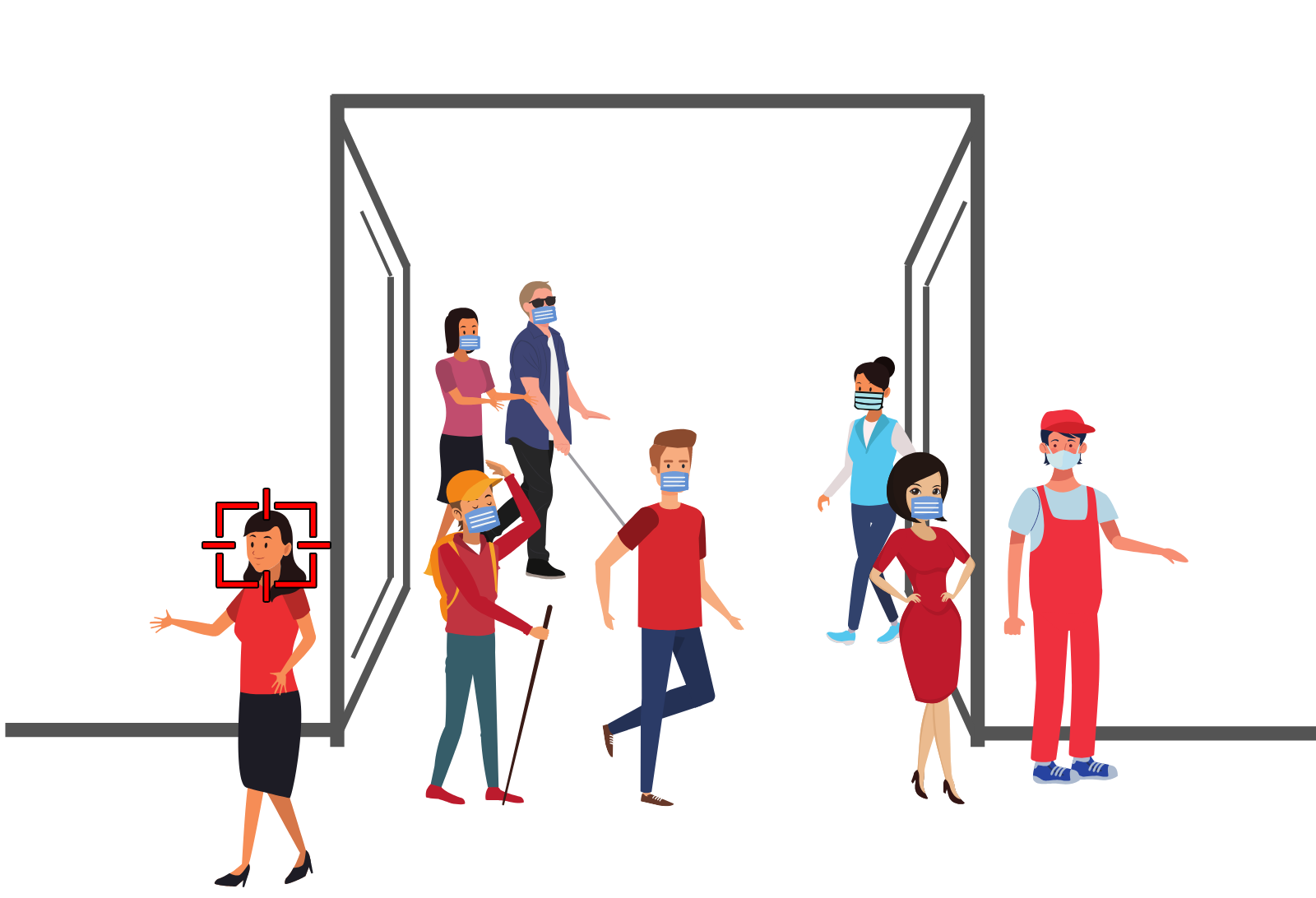 The a2-VCA Mask Detection System is an Artificial Intelligence-based Video Analytics solution used to instantly detect and intervene for people who do not wear masks in open or closed areas where people come together. The application developed in-house 100%, datasets collected from the field and the models trained by a2.
Installation and usage processes are planned very simple. Mask detection cameras are placed in the area to be checked and put into operation. a2-VCA starts the camera stream and analyse the images to detect whether the people wear a mask. For the non-masked person, a2-VCA captures a picture and video, generates an alarm, and reports to the manager or security staff.
The system can be accessed from the PC, phone or tablet on the same network. Moreover, thanks to the optional served cloud platform, management and reporting of many branches can be done from a single point.
Non-Masked Person Report
Non-Masked Person Alarm and details detected in outdoor conditions and displayed on a2-Backoffice.
On Camera Solution for Hanwha
a2-VCA Non-Masked Person Detection runs internally on Hanwha Camera! Alarms can be viewed from Wave VMS software!
SCOPE OF APPLICATION
Compatible with All Application
a2-VCA, an advanced software solution, can be easily adapted to various application areas thanks to its flexible structure.
MALLS and FACILITIES
It is installed on a tripod or ceiling mount at the entrances of shopping malls, hospitals, universities and public facilities, and used for mask detection of customers or visitors.
STORES
It is installed on a tripod or ceiling mount at store entrances and used for mask detection of customers.
FACTORIES and COMPANIES
It is installed on a tripod or ceiling assembly at the entrances of factories, production sites and companies and used for mask detection of employees and visitors.
BAZAARS
A2-VCA, which works with high success in outdoor conditions, used for the detection of the visitors by the installation of tripods at the entrance of the Market Places or Outdoor Activity Areas.
Always one step ahead!
a2-VCA Video Content Analysis always makes a difference with its Artificial Intelligence-based advanced infrastructure and innovative features. With its flexible structure, it can be adapted to all application areas instantly.
Plug-and-Play
It minimizes the need for infrastructure thanks to its special equipment set or internally work on Hanwha Camera. It is commissioned with straightforward steps and provides great convenience to installation teams and users.
Installation Options
It provides comfort during the installation process with options such as tripod installation, wall or ceiling mounting. Alarms can be monitored via customer interface, admin screen or VMS.
Original Solution
It is the product of an original work that blends innovative technologies with traditional methods. All detection and analysis models are trained with original datasets collected from real application points.
Optimized Solution
Thanks to its Artificial Intelligence-based advanced algorithms, it can detect faces up to 5 meters and angles up to + -30 degrees.

Do you Need Any Help?
Fill out our contact form, and we will contact you as soon as possible.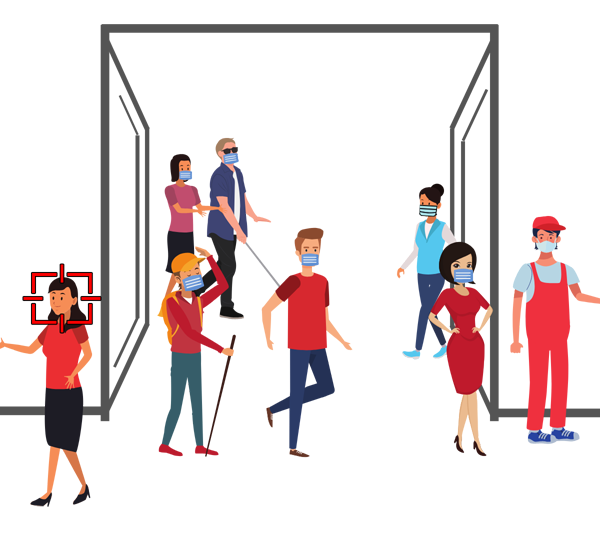 a2-VCA Mask Detection System